Why do restaurants fail and how do you save a failing restaurant?
Managing a restaurant is not an easy task. Add to that the fear of having a dying restaurant on your hands, and you could lose your mind trying to juggle all those responsibilities. Below, we teach you how to read the signs of restaurant failure. Then, we show you how to save a failing restaurant through a review of key restaurant success factors and the development of a restaurant rescue plan.
How to save a failing restaurant during COVID-19?
The latest challenge to hit the restaurant industry like a tidal wave is the new coronavirus outbreak. As restaurants are forced to close their doors and lose money, the only solutions seem to be minimal exposure pickup and touchless delivery. We've put together an infographic featuring 14 steps you can take to save a struggling restaurant during the COVID-19 pandemic. Read on for tips, tricks and templates to upload.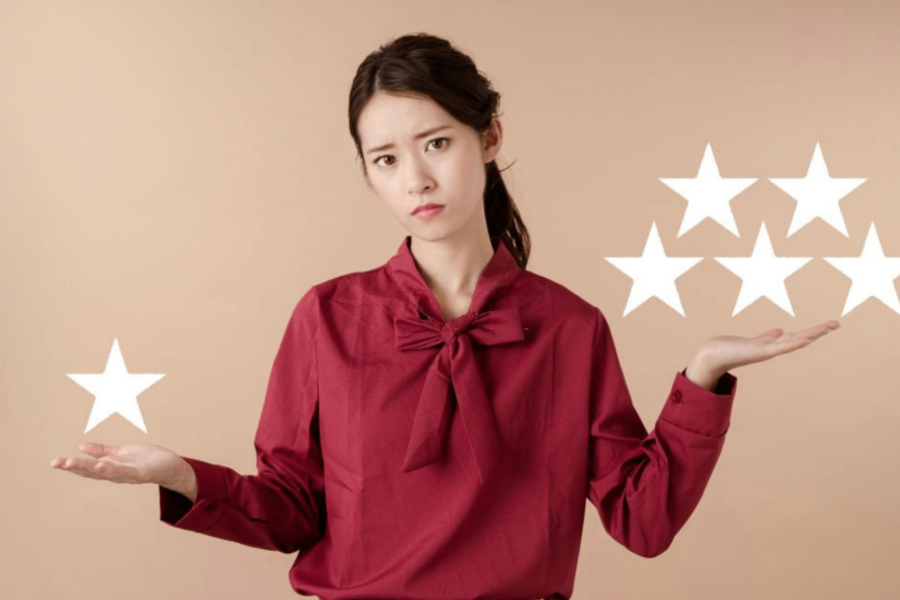 Restaurant Failure Rate Statistics
According to a new study on restaurant failure rates conducted by Ohio University, 60% of restaurants close within their first year. But what makes this percentage of restaurants failing so high? Why do restaurants fail in the first year? Most often, it's the wrong location, but there's more to it than that, so keep reading to learn more.
Add to that 60% of restaurants that fail between their second and fifth year, and the percentage increases. Here's the percentage of restaurants that fail within five years of opening: a whopping 80%.
And since so many restaurants fail, what is the average lifespan of a restaurant? Unfortunately, the answer is 4.5 years. Learning how to succeed in the restaurant business can take some trial and error. Let's look at the early signs that a restaurant is in trouble and how to revitalize a restaurant that is on the verge of collapse.
Why do restaurants fail?
We want to help you achieve restaurant success by introducing you to the most common causes and symptoms of "restaurant failure syndrome."
The 3 main reasons why restaurants fail are:
Bad location
Lack of experience
No marketing
Below, we tell you more about each of them, as well as other causes of restaurant failure.
1. Bad location
Location is very important when it comes to opening a restaurant. You need to make sure it fits your restaurant's concept. For example, if your target audience is young millennials, choosing a location in an area where the average age is, 50 is obviously a big no-no.
Other location issues include lack of foot traffic, poor visibility, high rent and the presence of many competitors in the area. Is your restaurant building easily accessible? Do you offer parking? These are questions you need to answer after establishing your target customer base to know how to overcome a bad location.
2. Lack of experience
This is true for everyone, but it is especially true for the owner who may work hard but lack the expertise to own and operate a restaurant. Not everyone can own a restaurant.
This lack of experience and skill reflects the worst in accounting. As a restaurant owner, you need to know the restaurant's accounting procedures to be able to say that everything is running smoothly.
A simple mistake of not updating the numbers every time they change can be the downfall of a restaurant because you won't get an accurate cost. Keep in mind that if you want to bring in an experienced person to save your restaurant, it will cost you.
3. No marketing
Another sign of a failing restaurant is a lack of marketing. Here's a tip for restaurant owners: even if your brand is famous, you still need advertising. Just look at the big franchises like McDonald's and KFC.
Especially if you have a small family restaurant, you need to get the word out and stand out from the competition. Set a marketing budget early on and if you can afford it, hire a marketing specialist.
4. Poor personnel management
The best managers are those who have been in their employees' shoes at some point in their lives. If you are considering managing the restaurant yourself, you need to be aware that you will be managing people with different skill sets, which requires a lot of experience. Many restaurant failure stories start with poor management.
5. Poor food quality
This is an obvious reason since food is the heart of your restaurant. There are many reasons why the food isn't the best, from not hiring the right cooks to cooking a dish so often that you just go with the flow and don't pay attention to all the steps that made the recipe great in the first place. Always pay attention to the quality of your dishes and taste them often to make sure they are still good.
6. Poor customer service
People expect a great customer experience at a restaurant, especially now that they can express themselves online. First impressions are paramount because you need to get good reviews. These days, you can't skip a trial period to find your style and voice. The experience has to be perfect from the start, which puts a lot of pressure on restaurateurs.
7. Insufficient start-up capital
Your starting budget and how you choose to use it can make or break a business. Many restaurant owners make the mistake of spending all their money on a fancy location. Keep in mind that you will have other costs when starting a restaurant, such as equipment, food, renovations, lease, employees, marketing, etc.
The average cost of starting a restaurant is $375,500. This amount should include a safety net that you can use until your business takes off.
8. Lack of clear vision
Having a fancy menu and an overall idea of the restaurant is not enough. Restaurants should not lack a written mission statement to be at the center of the business and to inspire staff and customer service.
Why do you want to open a restaurant? Because you want to get rich is not enough. Your mission statement should be based on emotions, feelings and memories to create a story that will attract customers. An Italian restaurant, for example, might serve traditional food because it wants to transport customers to old Italy and ensure an authentic experience for people who miss the country.
9. Hiring the wrong people
A lack of skills or a bad attitude, the behavior of your staff will give your restaurant a bad image. When hiring people, also consider soft skills and offer them something else instead of just a salary. Today's employees value flexibility, the opportunity to learn on the job, attend seminars, etc. This will motivate them more than the salary. This will motivate them more than money ever could.
10. Lack of menu planning and appropriate pricing
Approximately one-third of your restaurant's revenue must be spent on the cost of goods sold. When you set the price of each dish, you must cover all expenses and make a profit. Keep in mind that the average profit margin for a restaurant is about 6%.
To make sure you're not losing money, calculate your ideal food cost percentage, look at your prices and review the price of dishes that don't make money. Also avoid food waste by using the same ingredients for multiple dishes.
How to save a bankrupt restaurant?
Now that you know what to look for in a failing restaurant, you might be thinking, "My restaurant is failing. What should I do?" Here's how to save a restaurant and avoid closure using these 13 restaurant turnaround strategies.
1. Improve your menu
Finding the perfect balance with a menu is not easy. You don't want to be too specialized, because you risk losing customers, but you also don't want to sell a little bit of everything. Restaurants that offer pizza, tacos, sushi, etc. at the same time are frowned upon by customers.
To create a seamless menu, find out what works best for you (your most popular dishes) and stick to your menu. Make sure the menu has accurate pricing and no spelling mistakes, and consider hiring a professional photographer to take better photos of your dishes.
2. Consider adjusting your hours of operation
Have you ever wondered how to attract more customers to your restaurant? One of the easiest tricks you can implement to save a failing restaurant is to tinker with your hours of operation.
You want to be open when customers are most likely to visit. If you open at noon, consider opening earlier and offering breakfast options as well. Or open earlier on weekends and offer brunch specials.
3. Use a table reservation system
Table reservation systems that allow customers to reserve a table and order in advance can help you serve more customers each day and increase your profits. Implement this system, especially if you notice people leaving because of wait times.
4. Organize special events.
Here's how to bring more business into your restaurant: host interesting events and celebrations. Taco Tuesday or drink discounts every Friday will get people to order more and be repeat customers. One of the main reasons restaurants are successful is that they think outside the box when it comes to attracting customers.
5. Build a relationship with loyal customers
Here's a tip for turning around a restaurant: let customers know you remember them and appreciate their loyalty. How? By sending them a free drink or dessert every now and then. What they say about you on social media is extremely important, so give them a reason to praise you.
6. Analyze your finances
Learning how to manage a restaurant's finances is a complicated and winding road. Where is most of your money going? Are you spending too much and making too little? Taking a step back from your expenses can help you understand where you need to cut costs and how you can redistribute funds to survive.
Most importantly, look at how much you spend on food compared to what you charge. You need a good margin to thrive. If not, try to negotiate the cost or look for another supplier. You can't learn how to save a struggling restaurant if you're not willing to make sacrifices.
7. Check out customer reviews
If your restaurant has a bad reputation, it's probably because of online reviews, so it's essential to monitor them closely. If your restaurant is getting a lot of unfavorable reviews from customers, find out what's causing the problem and resolve it as soon as possible. Don't forget to respond to customer reviews and try to resolve their issues to make it clear to them and other customers that you take their experience seriously.
8. Offer online delivery
One of the keys to a restaurant's success is its ability to keep up with technology. If you're not yet offering online ordering and delivery, now is the time to do so, as it will explode your profits. Plus, with a service like Yulmaz Food, it won't cost you a dime.
9. Resize your staff
You should not pay people to wait for a customer at the entrance of the restaurant. If you have more servers than customers, reduce costs by hiring the right number of people. You can also employ temporary staff who can help you when the restaurant is particularly busy.
10. Use social media
Not only should you have a presence on all major social media networks (Facebook, Instagram, Twitter), but you should also keep your profile active by posting your special offers and promotions, or sharing relevant industry news. Also consider advertising on Facebook and Instagram to get more exposure.
Don't forget to add your restaurant to Google My Business and platforms like Yelp and TripAdvisor. Online exposure is a goal to achieve when advertising your restaurant.
11. Call in a consultant
If opening a restaurant was your dream, you may be too close to the business to realize what's going wrong. An expert is the most qualified person to teach you how to save a failing restaurant, but it's an expensive solution. However, don't rely on the advice of your family and friends. Chances are they are not qualified and will try to sugarcoat their answer so as not to hurt your feelings.
12. Consider refinancing
If you are not making enough money and your restaurant is struggling, you can approach a financing institution or bank to ask for more. However, getting one is far from easy, so think long and hard about whether you want to continue with this restaurant idea before you do.
13. Decide if the concept is worthwhile
Sometimes it's best to give up, cut your losses and learn how to build a restaurant from scratch. Start with a new idea rather than investing money in something that simply won't work, no matter how hard you try.
We know that changing the concept of your restaurant is not easy, especially if you have put your heart and soul into it. However, it's better than cheating yourself. Ask yourself, "What is the value of my restaurant?" If you can't find good reasons to keep it open, brainstorm other restaurant concepts that might succeed and give the winning idea a chance.
Remember to make a list of what is needed to open a restaurant before you begin the process to minimize the chances of being caught off guard.
While the success rate for restaurants can be discouraging, if owning a restaurant is your dream, don't give up and implement these tips to save a struggling restaurant.
Take inspiration from these key success factors in the restaurant industry to learn how to run a successful restaurant, increase profits, and grow a profitable business. Do you have any other tips for saving a failing restaurant that we haven't covered? Don't hesitate to contact us!
If you are interested in marketing strategies for your business, do not hesitate to send us your needs via email: [email protected]. In the meantime, don't forget to get our 100% free video training "The Key Recipe" to develop your restaurant in 6 steps.